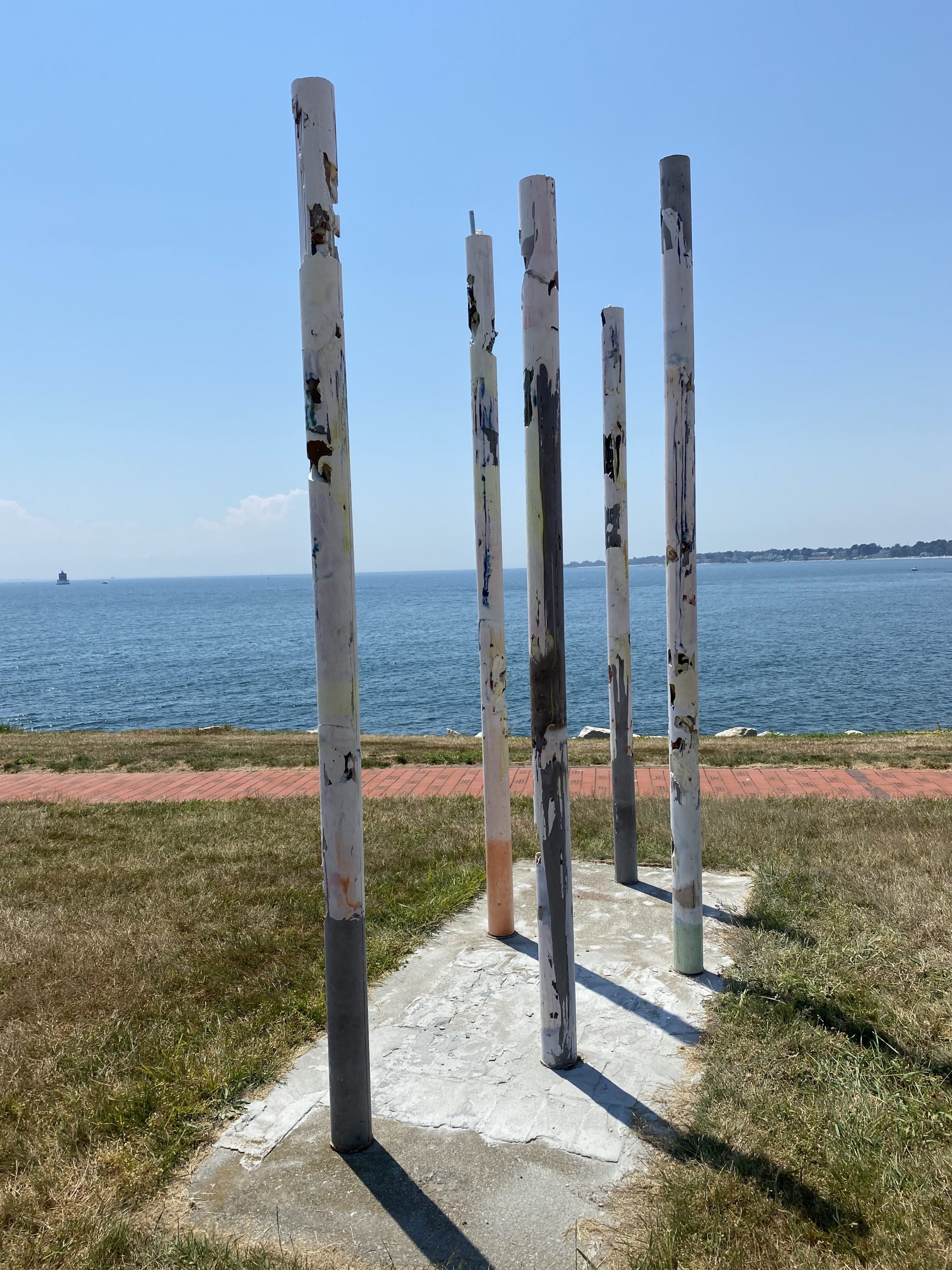 Jack Henry
Piles
2021
Piles is intended to reflect humankind's impact on the environment. Found objects collected from the street are embedded within layers of cement to resemble core samples pulled from a polluted landscape. The evidence of environmental disaffection has permeated into the fabric of the ecosystem worldwide. I want to echo the importance of our global climate emergency by bringing this evidence to eye level.
The title, Piles, is not only in reference to a stack of detritus, but to the vertical beams used to secure foundations along waterways. Having these pillars located beside the coastline of the Long Island Sound serves as a reminder that our effect on the landscape goes beyond what we see. From detritus along the roadside to micro plastics in the water, our impact on the environment has reached immeasurable depths.
About the Artist
Jack Henry (b.1984) is from Flint, Michigan and lives and works in Brooklyn. Henry's work is a critique on the post-industrial landscape in his hometown. He focuses on found objects, abandoned buildings, and remnants of industry to reference our global climate emergency. Henry has exhibited his work nationally including shows at Wasserman Projects, Detroit; BravinLee Programs, NYC; The Torrance Art Museum, CA; Beverly's NYC; and Black & White Gallery, Brooklyn/Southampton. Henry has received fellowships from several institutions including the Banff Centre, Canada; The ArteFITS Foundation, Puerto Rico and the Vermont Studio Center, VT.