EARTH/ART, April 22, 2021
EARTH/ART is UConn Avery Point's evening celebration of environment and the arts featuring music by Hitch and the Giddyup, ice cream from the Dairy Barn and two performances.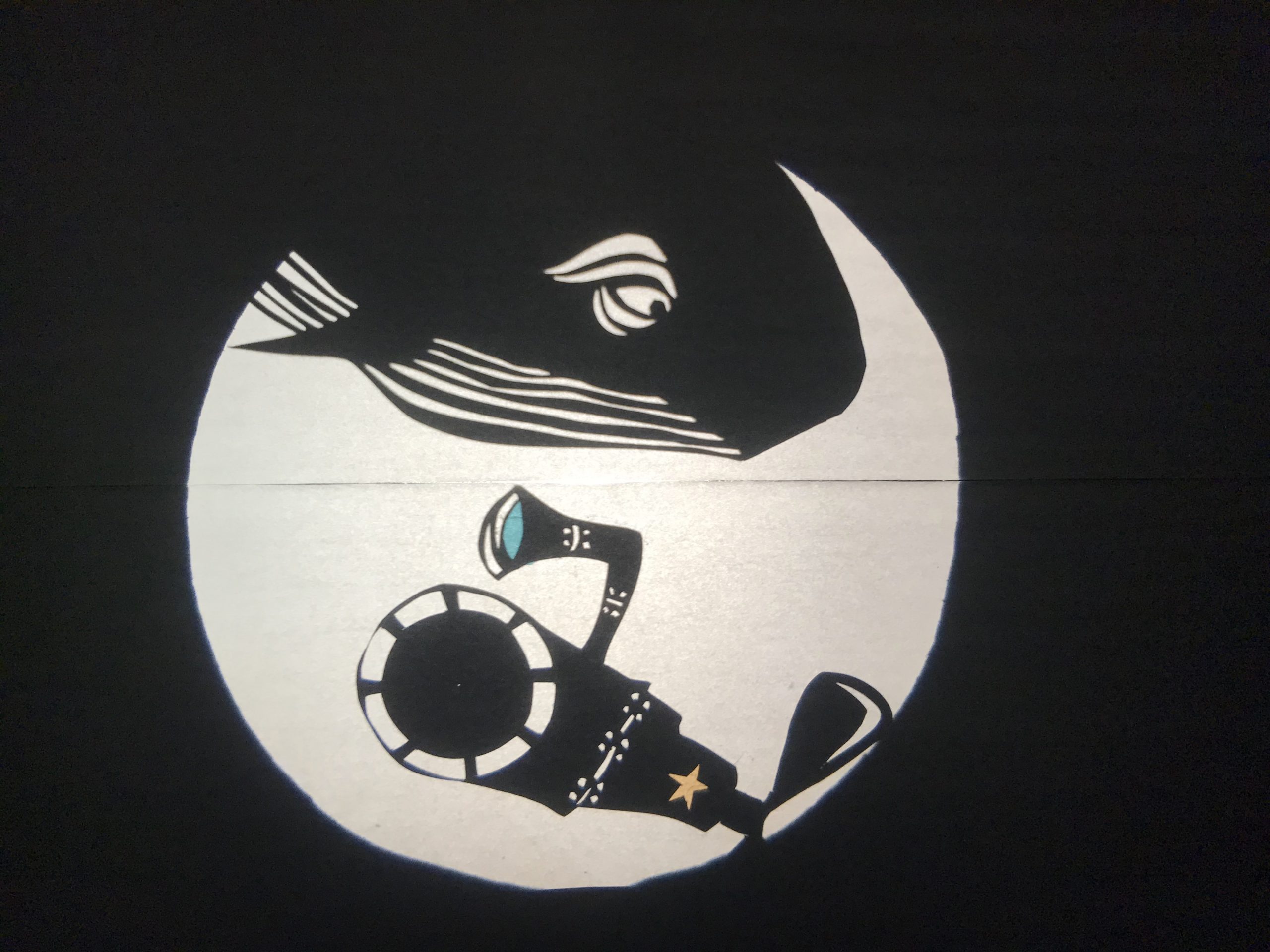 7:00pm "Ish," an original puppet show written and performed by Felicia Cooper (UConn Ballard Institute)
This show is a whale of a time and a (very) loose homage to New England's own Moby-Dick, if Ishmael were a hyper-curious eleven-year-old girl and the whale were a little friendlier! With the help of her stuck submarine, Ish explores her perspective in isolated circumstances, a maker's approach, and our relationship to the ocean. Join us underwater for shadow puppets, object performance, and three-dimensional cantastoria as we search for a whale from right where we are.
Suitable for kids 6-11, ISH uses shadow puppets from an overhead projector, object performance in a suitcase, and original music from Juliana Carr. Calling on traditional performance techniques updated with new technology, this kick in the pants to Melville will spark curiosity in kids and parents alike. ISH uses technology as performance and performance as technology. This story is filled with creative problem solving and shifting perspectives. We want to encourage kids to use their imagination, take a step back, and try on new ideas! This show is supported by the Marks Family Endowment in Fine Arts, Connecticut Sea Grant, and the UConn Women's League. This performance sponsored by the Alexey von Schlippe Gallery of Art.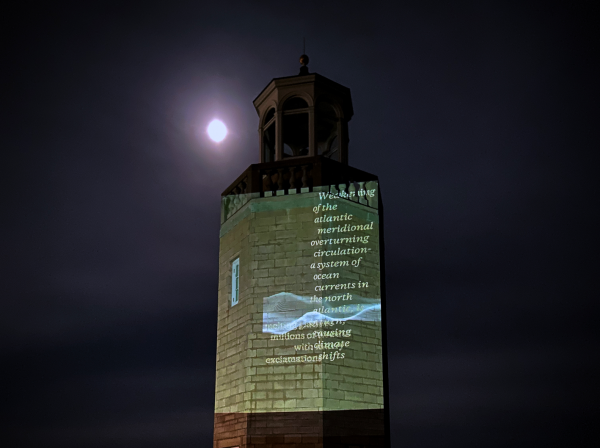 8:00pm "Reading the Wrack Lines," video and sound installation by Andrea Wollensak (Connecticut College)
"Reading the Wrack Lines" is a creative writing community-based project about our local environment and changing climate. This project engages our local community by amplifying voices through text-based audio/video projections fostering climate awareness.
The projections incorporate words written by the students of Prof. Syma Ebbin (Avery Point) and Prof. Andrea Wollensak (Connecticut College) as well as submissions to the UConn Avery Point Global Cafe's "Environmental Expressions" project. 
The Wrack Lines project was designed by Andrea Wollensak, with technical support from Bridget Baird and Brett Terry, 2021. The project was funded by the Connecticut Sea Grant and is presented in collaboration with the Alexey von Schlippe Gallery of Art.