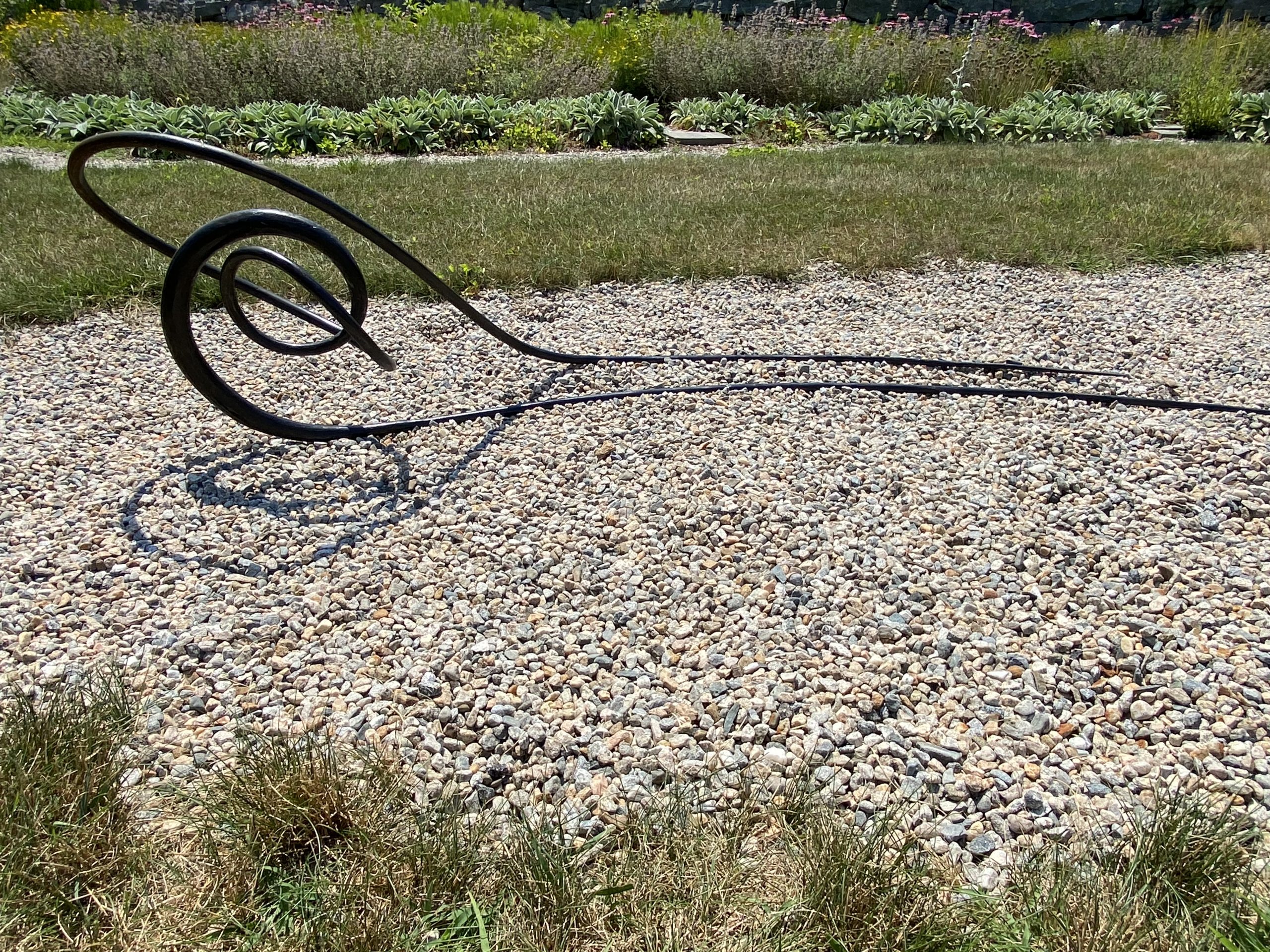 Margaret Parsons
Movement Study: Wave
2022
Movement Study: Wave explores the slow drawing in of water, a rolling churn, and release. It is constructed of a singular steel rod, drawn out and curved using blacksmithing processes. When I draw in space with steel, I am searching for the visual balance between tension and rest. This balance is reflected in the inherent qualities of working with steel. I delight in the contrast of its hot pliability and cold solidity. The transformational process of moving it through different states of fluidity feels like a rhythmic dance. It is an entirely somatic experience. I seek to make work that speaks directly to a body in motion. Movement Study: Wave is a continuation of my building a sculptural vocabulary, in a way, a body language.
I envision this sculptural body language to be in conversation with the landscapes around it. When I am making, I see my sculptures as participants in landscapes that bring ease and invite contemplation. The shoreline is that place for me. It is a place where I find both the presence of stillness and invigorating movement, held in balance by the wholeness of the sky.
About the Artist
Margaret Parsons, from New Orleans, Louisiana, is a sculptor whose work centers on somatic experience. Her steel line drawings are informed by her love for body-language, as expressed in dance and martial arts. She graduated from Pacific NW College of Art in 2016, and has since shown her sculptures around New Orleans, in shows such as The Lucky Art Fair, and in public spaces, most notably on The Lafitte Greenway. She is currently an artist-in-residence at The Steelyard in Providence, Rhode Island and teaches art at The Wolf School in East Providence.