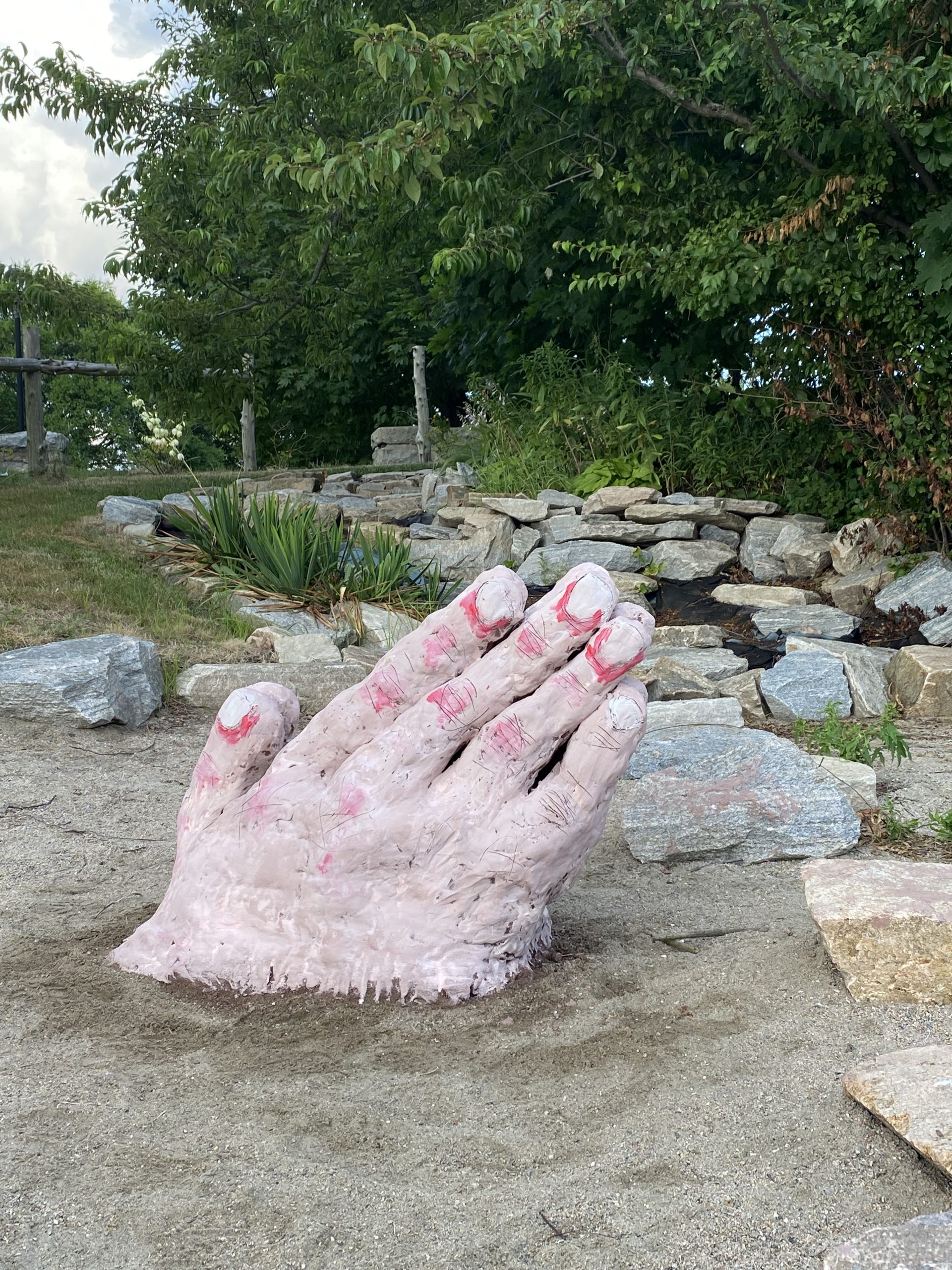 Thomas Pilnik
And Only Its Hands Are Left Pleading for Life
2022
My hands are beginning to reveal a universal and existential absolute. They are often dry, calloused, splintered, chewed, and tender. They belie my anxiety, my distrust, and my misuse of materials. They tell the story of my skin, my body; scarred, on alert, under the microscope at any given time. They also feed me, fuel me, and allow me to banish the fear through creating, caressing, and consuming.
I was always scared of my Grandma Deirdre's hands. The ones that so tenderly embraced me, the five elegant fingers on each that lovingly pinched my cheeks and slyly masked the truth. But they could never truly lie, they revealed the same universal absolute that mine are starting to show.
And Only Its Hands Are Left Pleading for Life discloses this too. The piece occupies an uncanny position between this reality and the one that follows once memories have replaced my physical presence. I remember when this happened to my grandma, and as this work cracks in the sun, or melts in the rain, it will remind us that we knew it was coming because of her hands.
About the Artist
Thomas Martinez Pilnik grew up in London to Brazilian parents, and obtained his BA in Studio Art and Cognitive Science from the University of Virginia, and Master of Education in Postsecondary Education from the University of Southern California. He is currently pursuing an MFA from the University of Connecticut.
Pilnik has exhibited internationally in spaces including Zaratan Arte Contemporânea, Lisbon, Portugal; Shelter in Place Gallery, Boston, MA; and SoLA Contemporary, Los Angeles, CA. He has created installations and works in collaboration with organizations such as the Los Angeles Department of Mental Health, and Downtown Providence Parks Conservancy. His residency history features time spent at Zaratan, McKenzie Gibson Studios, and an upcoming summer at Stove Works in Tennessee.